Sept. 13, 2020
PLEASE ALWAYS TAKE THE HIGH ROAD, BE POLITE, AND EDUCATE. NEVER THREATEN ANYONE.
When you see something that is not right, not fair, not just, you have to speak up. You have to say something; you have to do something.

John Lewis
————————
On April 18, 2020 we received a 2nd personal protection order (PPO) from this animal rescue director in West Michigan.
The first PPO was dropped after we both signed an agreement. We honored the agreement but this animal rescue director did not.
A hearing for this new PPO was scheduled for August 27, 2020
On August 24, 2020 this animal director's lawyer offered to dismiss the PPO in exchange for signing and agreement that says that neither party mentions the other specifically in any professional manner. Contempt of court would be on the table for anyone who violated.
We did not want to agree to this since we had honored the last agreement yet this animal rescue director continued to violate the agreement. We wanted to have a hearing to address all these lies in the evidence submitted and so we could tell the judge our side of this issue.
The hearing was held on August 27, 2020 and in the opening statement, the animal rescue director's lawyer said that they are dropping the PPO because the behavior listed in the PPO has stopped. Here is the 3 minute transcript of the hearing. Link to the transcript pdf- Transcript
The lawyer said that the animal rescue director just wants to be left alone and said that if they have to come back to refile this PPO then they will ask for it for a year.
These documents are public.
We will post our Memorandum of Law first which will show you why almost all of these accusations in this PPO are either lies or exaggerations. This is why we wanted to testify but couldn't because this animal rescue director backed out at the last minute.

Here's the info in the PPO that was submitted by this animal rescue director and her declawing veterinarian, Dr Marie Breuker.

More about Dr Marie Breuker and the information she submitted to this PPO. Dr Marie Breuker's submission in the PPO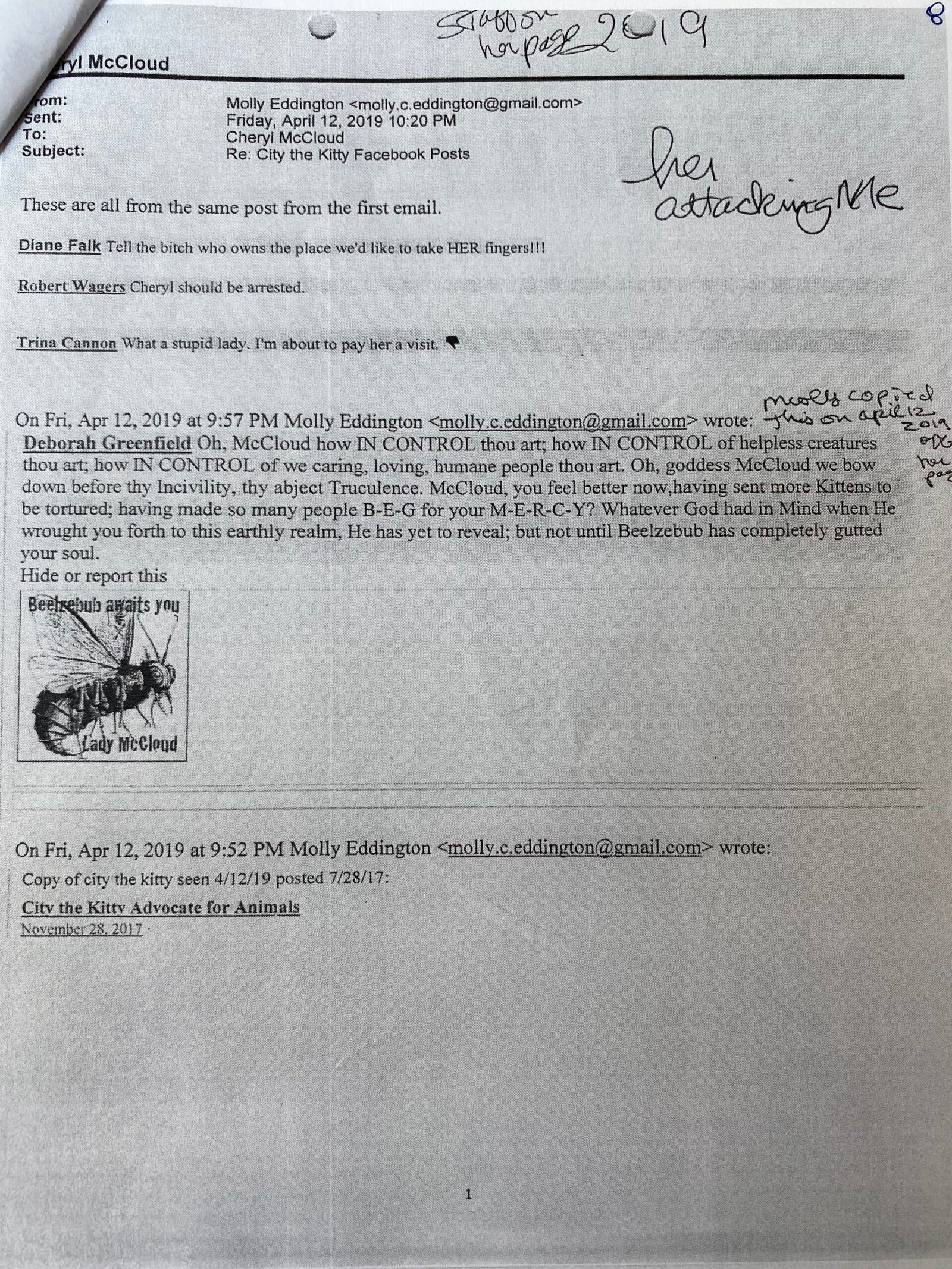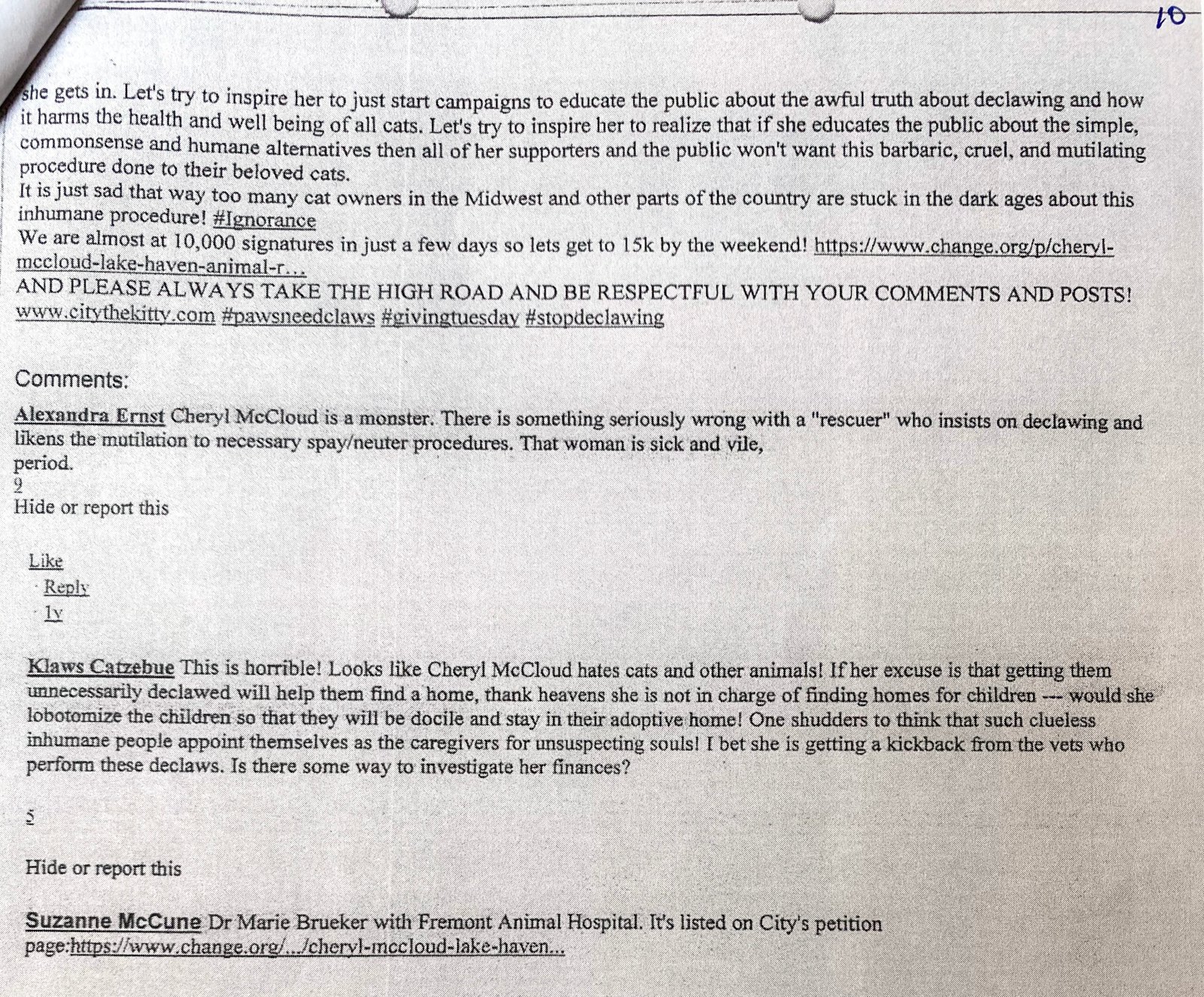 The info on this next page was posted on City the Kitty's facebook page on Nov. 28,2017