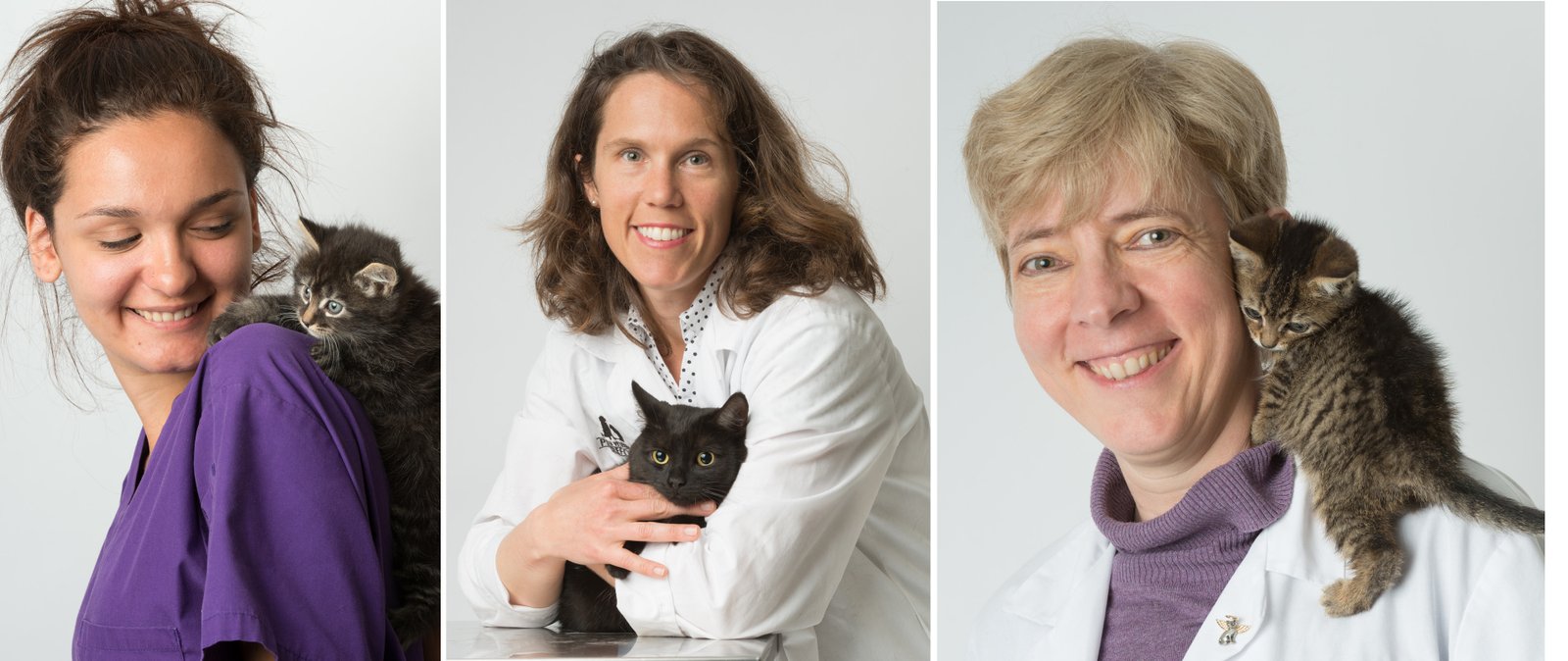 left to right- Amanda DiMichele, technician's assistant, Dr Violaine DeMontigny, and Dr Anne-Marie Masse
Dear City,
Pierrefonds Animal Hospital in Quebec, Canada is proud to announce that we no longer perform cat declaws (onychectomy). This is not a decision that we have taken lightly. We strive to put the physical and mental well-being of our patients first, and as such cannot condone such practices, despite the 24-hour care and AAHA-standard pain control that we provide for all surgeries.
Cats are unique and marvelous creatures who have the right to engage in natural and normal behaviours. There are many options available for our clients who are concerned about damage to their furniture – including nail trims, rubber nail caps (Softpaws), and most importantly positive behavioural redirection to scratch on acceptable surfaces!
We hope that our colleagues in the veterinary profession will join us in advocating for our patients who cannot speak up for themselves, and cease to perform any aesthetic surgery that alters an animal's physical appearance with no benefit to the animal themselves.
Pierrefonds Animal Hospital Staff