My friends,
As most of you know, American Animal Hospital Association is having their big day on Friday.  I wanted all of us to join their celebration and try to inspire AAHA to put accountability in their declawing position which says they strongly oppose declawing.
I wanted all of us to post photos of our kitties with #AahaDay on them and with respectful comments to inspire all their veterinarians to do the right thing and stop declawing cats. Or at least do it as a last resort.
Yesterday I asked you to simply call 3 of your local AAHA hospitals to just get a price of how much they charge to declaw a cat. That's it. The prices weren't going to be used to attack, threaten, or target these hospitals.
Also, I've been having a hard time finding AAHA hospitals that don't declaw cats, to feature on my page in honor of AAHA's big day on Friday, so I hoped you would find one that doesn't declaw cats so we could feature them as heroes which they are.
I received lots of emails from supporters with the declaw prices and sadly most declaw kitties and asked if the clients wanted two paw or four paw. But there were a few supporters who found some good news. A couple hospitals actually counseled the callers on the phone about the facts about declawing and how it harms the cat's health and well being and also said, " we are really trying to get away from."
A sliver of hope and a ray of light in a mountain of despair. I'll take it with this cause.
---
Dear Dr Heather Loesner and AAHA.
Newsflash. I have had a very long list of many of your AAHA hospitals that people have sent me in the last few years, that are doing very unethical things in regards to declawing and guess what. You all know. I've sent you a few of them but you didn't give a crap. I don't need any more. My plate is too full these days with trying to save kitties from this barbaric and evil procedure that those in the veterinary profession like YOU should be HELPING to end and not protecting your member$ so that they can keep doing it.
Yesterday I found out about one of AAHA's finest that only requires the $35 pain meds package for their 4 paw declaws and NOT the two paw declaws. They say they declaw 4-5 cats a week and sometimes 5 a day.  Yep, AAHA, your lack of any mandatory standards for declawing makes you an accomplice to this complete torture and evil ways in thousands of cats in many of your hospitals. Suffering, pain, and torture. Your looking the other way allows this evil and your "leader$" still sleep well at night.
This week I have featured a couple of AAHA practices that honored their oath to just heal and help ALL animals AND I  also featured a couple of AAHA hospitals that declaw cats, are offering coupons, advertising it, and are blatantly deceiving first time cat owners who ask these AAHA hospital employees if there is anything wrong with declawing their cats and they say not at all and lie about it.
My mom privately reached out to AAHA and this Dr Loesner in October about a few of these AAHA hospitals that are doing these very unethical things and going against AAHA's declawing policy, but she didn't even have the courtesy to write me any reply back and AAHA did nothing and things are still the same at these hospitals. Meaning cat owners are still being lied to and cats are still being harmed unnecessarily.
Bottom line is AAHA knows declawing is wrong and they are strongly opposed to it, but they don't care at all how the vets at their hospitals are addressing it.
Cats are being harmed and mutilated at thousands of AAHA hospitals in North America and are ALL suffering to varying degrees because of AAHA's lack of any accountability in their declaw position.
Cat owners are ASKING to have their cats and kittens declawed and most think it ok and don't know much about it and most veterinarians are just simply doing it without counseling and are even recommending it with spay and neuters.
The vets say that it keeps a cat in a home or it's better than euthanizing. This is a bunch of BS and they know it.
MOST VETS ARE NOT TRYING TO TALK THESE CAT OWNERS OUT OF DECLAWING THEIR CATS. THEY WOULD PREFER TO TAKE THE EASY WAY OUT, MAKE THE MONEY THAT DECLAWING BRINGS TO THEM, AND IT'S THE CAT'S HEATH AND WELL BEING THAT IS  BEING SACRIFICED FOR THIS BIG UGLY LIE IN THE VETERINARY PROFESSION IN NORTH AMERICA. YEP. TRUTH.
If most cat owners were told by their trusted and respected doctors that declawing harms the health and well being of their cat and is inhumane and wrong, guess what people, most rational and compassionate cat owners wouldn't order that torture and mutilation on their beloved kitties.
---
---
THIS APPALLING SITUATION WITH THESE THREE KITTIES HAPPENED AT AN AAHA PRACTICE BECA– USE THE VETS CARED MORE ABOUT THE $1300 THEY WERE GOING TO MAKE FROM THE 3 DECLAWS, THAN THEY DID FOR THE WELFARE OF THE CATS. 3 Kitties Declawed At An AAHA Hospital
THE PAIN AND SUFFERING THAT THOUSANDS OF CATS ARE GOING THROUGH ON VARYING LEVELS IS UNIMAGINABLE, UNETHICAL, AND TRULY DISHEARTENING.
Why THE YOU KNOW WHAT does AAHA even have a declawing policy if they don't care if their vets are following it or if they don't enforce ANY part of it? Why? They enforce every other area of veterinary medicine at their hospitals but not declawing.
THESE BIG VETERINARY ASSOCIATIONS ARE INEFFICIENT AS VETERINARY LEADERS BECA– USE THEIR NUMBER ONE PRIORITY IS MONEY.
MONEY FROM MEMBERSHIP DUES AND MONEY THAT DECLAWING BRINGS IN TO THEIR VETS POCKETBOOKS.
---
I'm sad to say, AAHA's,  Staff Veterinary Adviser for Professional and Public Affairs, Dr Loenser who seems to be a dog person from all the dog posts on her facebook page
(UPDATE-in the last 24 hrs since this post, she has posted two photos of cats and professed her love for them. There is hope)

, sent this letter to the 1475 AAHA veterinarians in this private facebook group yesterday about our campaign. In a recent blog post on AAHA.org , they said this about Dr Loenser,"Loenser is passionate about strengthening the relationship between pet owners and their veterinarians and making sure that pet owners receive the education they need to keep their pets healthy. "  Hmmmm.

"IF YOU HAVE FELINE PATIENTS, PLEASE READ; There has been an uptick recently in the activity of people who oppose declawing. This afternoon, one such group asked their 300,000 followers to call AAHA hospitals to find out how much they charge for declaws. This information will be used by the group to promote hospitals who choose NOT to declaw. Conversely, those that DO perform declaws will be targeted on July 22nd.
In the next 12-14 hours, it behooves you to discuss this with your team, especially those who answer the phone. Be sure that you have a cohesive message on your hospital's declawing policy.  Additional communication strategies can be quickly accessed in AAHA's Publicity Toolkit.
  Personally, I understand how hard it is to care for pets, educate clients and still have energy at the end of the day to spend on your friends and family.
It is this type of negativity that can drain us dry."
---
Oh boy…play the victim card AAHA, Boo Hoo. Here's a tissue for you, Heather and AAHA.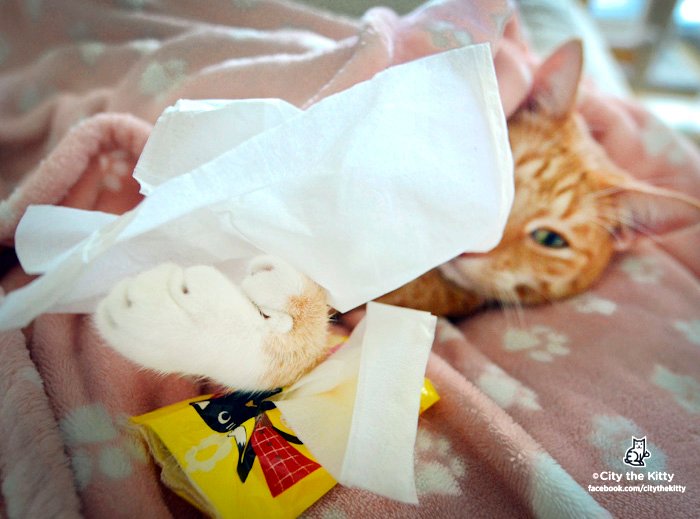 Pretty pitiful if you ask me considering your American Animal Hospital Association is supposed to be ALL about being the best of the best and touting the absolute best medical and surgical care for pets as your new President, Dr Nancy Soares, said in a recent video. (Let's hope she will be a true, ethical, and honorable leader and set an example and make the AAHA hospital she owns as a no-declaw safe zone for all cats soon and hopefully she won't pick up her laser anymore and perform this mutilating procedure on cats.)
---
This is what the letter would have said if AAHA truly cared about their declawing policy and the welfare of cats.

 Dear AAHA members,

IF YOU HAVE FELINE PATIENTS, PLEASE READ.  There has been an uptick recently in the activity of people who oppose declawing. This afternoon, one such group, City the Kitty, asked their 400,000 followers to call AAHA hospitals to find out how much they charge for declaws. This information will be used by the group to promote ethical hospitals who choose NOT to declaw cats and who are following our declawing stance that strongly opposes declawing.
 Conversely, those that DO perform declaws, AAHA asks you to discuss this with your team and take this opportunity to revisit your declaw policy and strive for an even higher standard of excellence at your hospital and stop declawing cats.

 We encourage you to at least start by always declawing at a last resort, use the proper pain protocols, ALWAYS counsel clients about the facts about declawing and how it always harms the health and well being of a cat, and provide educational materials about the humane alternatives.
 Personally, I understand how hard it is to care for pets, educate clients and still have energy at the end of the day to spend on your friends and family. It is these kinds of moments that should inspire us and motivate us to be shining examples for our friends and family, of what it means to have an AAHA hospital with the absolute highest and best medical and surgical care for all animals.  And to remind ourselves that declawing  just doesn't fit in to this standard of excellence image.  Becoming a no-declaw hospital will set you apart as an ethical and humane veterinarian who is doing the right thing before it is legislated no matter how hard it may affect you financially. It is encouraging to see that many more people are seeking out no-declaw hospitals to bring their pets to, so this loss of income from doing this elective, non-therapeutic mutilating procedure might be made up that way.

Thank you and I hope you are excited about this. We truly all can be leaders who are on the right side of history who are being part of the solution to end this dark chapter in veterinary history in North America. It is this type of change that can bring a lot of light and positivity in our lives, for our patients, and clients, and our hospitals and transcend this goodness to all of our employees.
As MLK said, The time is always right to do what is right. Make us even more proud.

---
Instead of trying to encourage their veterinarians to move closer to AAHA's strong opposition to declawing, they make "Declaw Communications Toolkits" to help their vets who support declawing, stay under the radar. Instead of making declawing brochures to give as a courtesy to their AAHA hospitals, they take weeks of planning to give vets who support declawing, tools on how to address "people who oppose declawing."
Why doesn't AAHA AT LEAST step up and put accountability into their hospitals for declawing and at LEAST make sure their vets are doing it as a LAST RESORT? That way we would see 1 in 10,000 kittens and cats declawed INSTEAD of 1 in four declawed like it is now.
They turn this around and say that we are going to target them when we tried to go about this in a private manner and let them know that some of their vets were offering coupons, advertising declawing on their social media pages, and deceiving cat clients and the public to believe that declawing isn't harmful or bad for a cat and that their cats will be back to normal in a couple weeks.
Wake up AAHA. IF you truly want to set the standards of veterinary care high at your hospitals then start doing what you do best and that is making your doctors accountable for their declawing practices.
Here are just some simple tips to start for the "last resort" ideas that they should have been working on instead in all those hours they took to come up with a toolkit that enables their vets to declaw as they please with no protocols, pain standards, client counseling or training, last resort protocol , or ethical considerations.
---
LAST RESORT POLICY MANDATORY STANDARDS FOR ALL HOSPITALS THAT SAY THEY HAVE THE HIGHEST STANDARDS OF VETERINARY CARE
Cat owner must be taught by a veterinary expert these things. How to apply Soft paws and apply them for 6 months, nail trimming training and behavior modification training at the same time, and scratch post training and how to use deterrents to scratching issues.
Declawing should never be included in the spay/neuter packages. Kittens should never be declawed. They haven't been given the chance to use scratchers and the humane alternatives.
Cat owners requesting declaws must be counseled at least 2 separate times for at least 15 minutes each on the excruciating pain they are unnecessarily inflicting on their cats and potential for chronic pain, litter box avoidance and behavior problems. They must watch a video on the 3 methods of how declawing is done. 
Cat must be microchipped at time of surgery and chip registration must be sent to the veterinary medical board (VMB) as well as their state's veterinary medical association so that when the cat is dumped, the VMA can see that declawing doesn't keep cats in their homes.
Owner must write an appeal as to why this surgery is their last resort and provide a declaration that they will keep the cat for its entire natural life and provide for its new special needs. They must agree to never allowing the cat outside.
Owner must agree to full pain medication as described by Robin Downing and keep the cat in the hospital for a minimum of 12 days on full pain meds.
All of these things must be fully documented and the VMB must ok the declawing. There should be a one year waiting period.
Declawed cats must be routinely examined by pain management specialists and treated accordingly.
---
To end this note on something positive.
AVMA, AAHA, AAFP and all the pro-declaw veterinarians.  YOU WIN! I GIVE UP. Waving the white flag.
Keep doing your inhumane toe amputations, keep fighting hard for your right to do this inhumane procedure to kitties, keep making your evil blood money from this very barbaric and unnecessary form of surgical torture, and keep selling your souls because you are such greedy, lazy, and power hungry "doctors" who don't want to do the right things that would truly help end this ugly and appalling chapter in your honorable veterinary profession in North America.
It is clear that most of you really don't care about the welfare of cats because if you did, you all would be HELPING us and not playing the victim and trying to make us look like such terrible "animal activists."
We are people who are opposed to something that is illegal or considered unethical in most of the rest of the world for good reason.
We all have humanity and heart and are doing this for one purpose only. Because we care about cats who have no voice and who are being put through something so horrific just because of their natural behavior to scratch and use their God given paws and claws… and it is a shame that most of you just don't care.
It is clear that we all must do our best to find legislators who care about the welfare of animals and who would sponsor a bill like the one in New York and New Jersey.
The unethical and greedy veterinary associations in each state will fight aggressively to defend their right to mutilate and harm cats so that they can keep this power and this income but at LEAST we will get lots of media coverage and awareness on the cause and more people will join us.
Inch by inch, someday, we will win and all kitties will be safe from this barbaric and very inhumane procedure and these "doctors" will be forced, by legislation, to finally do the right thing and only use their hands to heal animals.
Thank you and keep fighting the good fight.