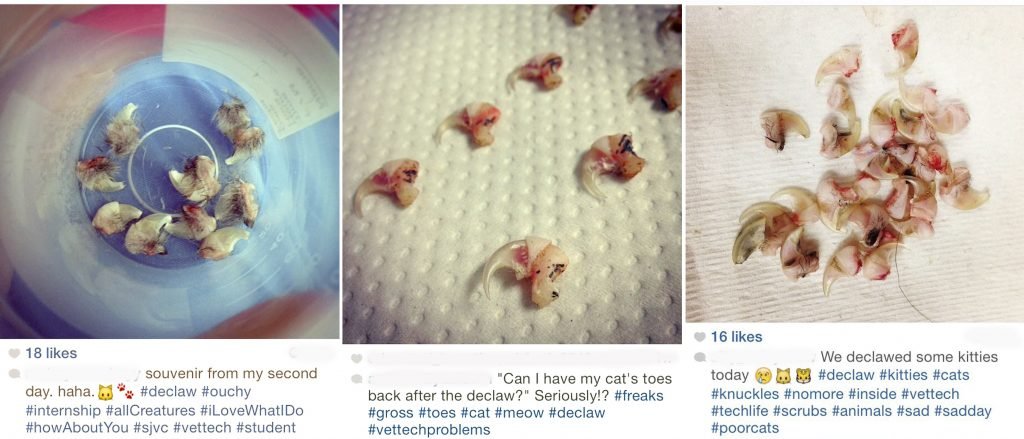 When cats start walking on their balls then we will start believing the NJVMA's spokesvet Dr Yurkus and his animal hospital that declawing isn't more painful than neutering.
Meanwhile, the American Association of Feline Practitioners' policy on declawing states:
"Physically, regardless of the method used, onychectomy causes a higher level of pain than spays and neuters. Patients may experience both adaptive and maladaptive pain; in addition to inflammatory pain, there is the potential to develop long-term neuropathic or central pain if the pain is inadequately managed during the perioperative and healing periods." [AAFP Policy Statement on Declawing, 2007.]
Declawing changes the conformation and weight-bearing characteristics of a cat's paws. This paper graphically shows these physical changes.
Of the 97 vets who perform declaws in this study, 72% said they do them frequently, commonly, often, routinely, or on a regular basis and more than one a month.
21% said they just do around one a month, very few or not often.
7% wouldn't say how many they do.
Only 12% offered or suggested alternatives or asked why the cat owner wanted to declaw his or her cat.