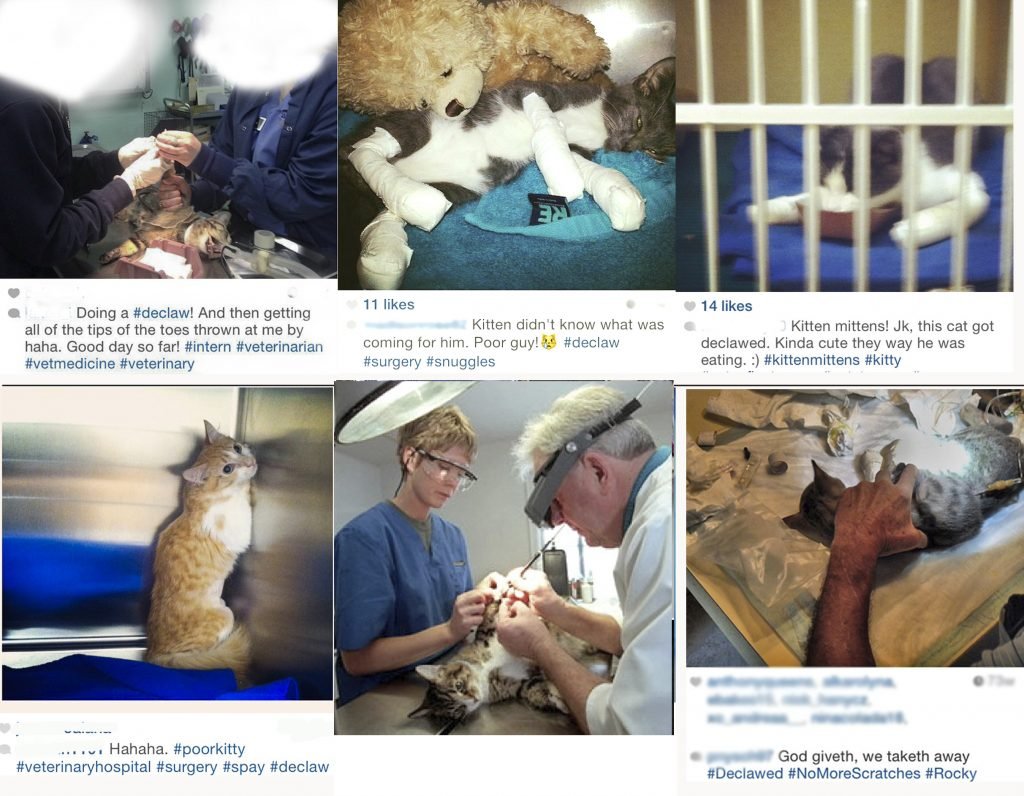 The NJVMA has to lie and use fake facts to protect their right to declaw cats.
It's almost as if they know there is no good reason to declaw but are trying to convince themselves that it's ok to still make money from mutilating cats.
Wouldn't that be amazing to see headlines from all these organizations and veterinarians saying things like…
WE UNDERSTAND TIMES HAVE CHANGED AND PEOPLE ARE CONCERNED ABOUT THE WELFARE OF CATS LIKE NEVER BEFORE. SO WE TOO MUST CHANGE.
WE ARE ANNOUNCING THAT WE WILL BE COMPLETELY HONORING THE OATH WE TOOK TO JUST HELP AND HEAL ANIMALS. WE WILL BE ADVOCATES FOR ALL ANIMALS AND LOOK OUT FOR THEIR NEEDS FIRST.
WE WILL STOP THE INHUMANE PRACTICE OF DECLAWING… COMPLETELY.
Here are many examples of those in the veterinary profession and some outside of it, who could truly help to end the inhumane procedure of declawing, but aren't.