"First, let us reflect on the fact that the US is one of the few remaining modern countries that still allows this practice. It has actually been outlawed in most other countries, because of the physical and psychological effects it has on the animal. In most European countries, and Australia, you would actually lose your license to practice vet medicine if you were to perform this surgery, where it is uniformly viewed as unethical and inhumane.
The California Veterinary Medical Association stopped the 2018 anti-declawing bill. Canadian veterinarians in British Columbia voted to ban declawing in May 2018.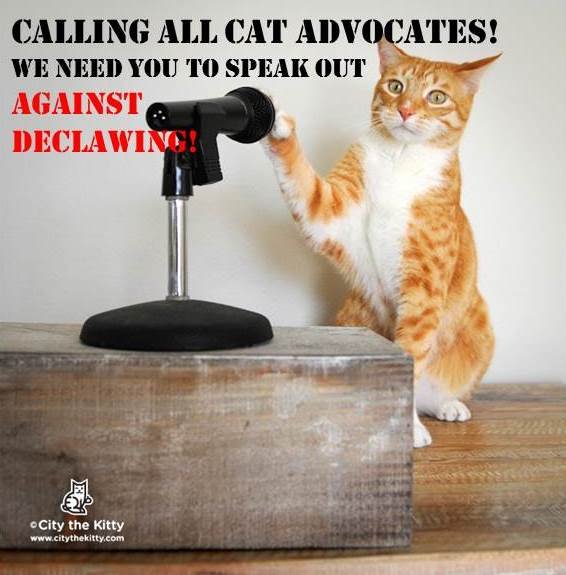 Please join City the Kitty in solidarity with The Animals' Battalion and The Paw Project for our "Do No Harm" anti-declaw rally in Cypress, CA in front of the Southern California Veterinary Medical Association at 5576 Corporate Ave, Cypress, CA on May 4th, 2018.