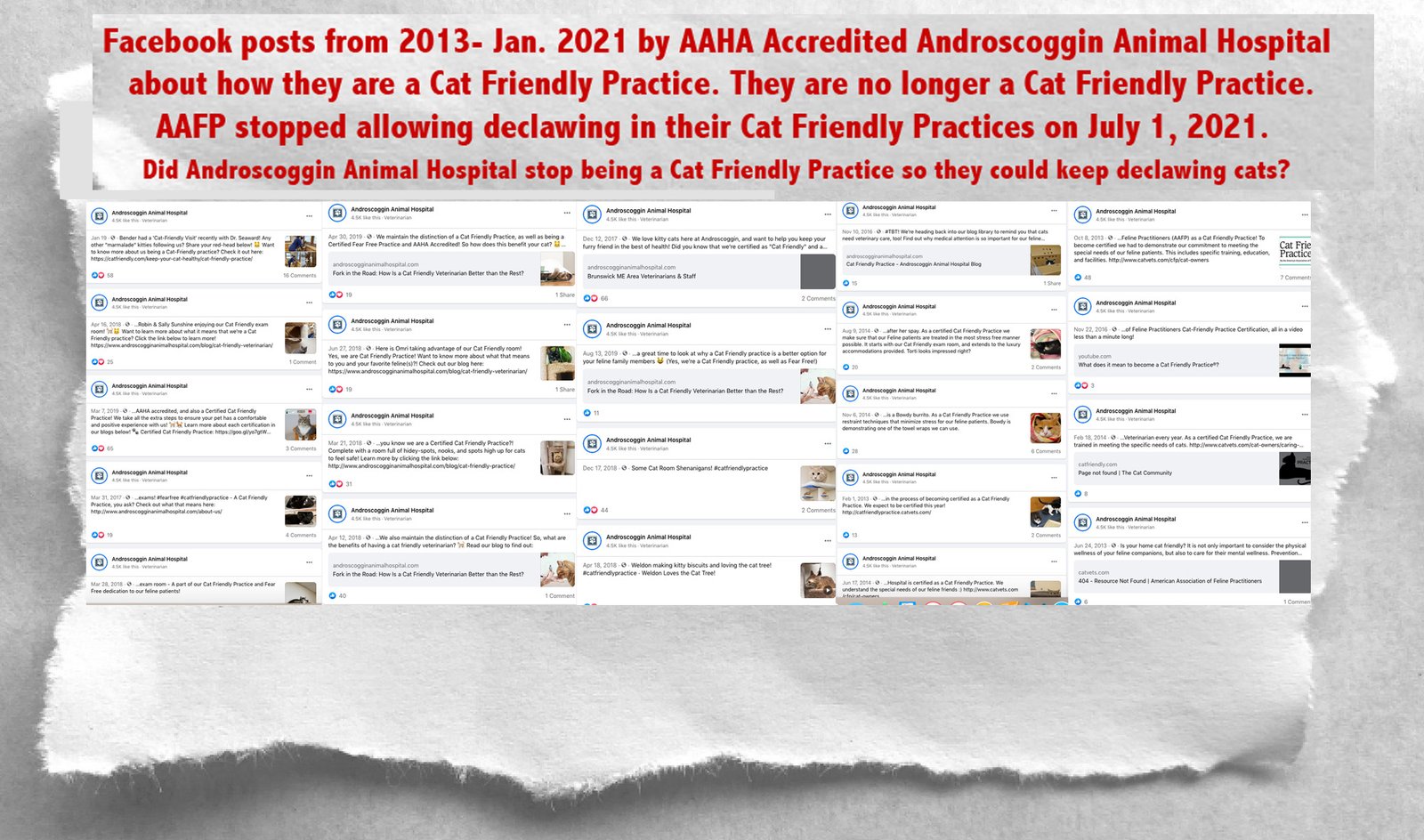 On July 1, 2021, The American Assoc. of Feline Practitioners (AAFP) stopped allowing declawing in all their Cat Friendly Practices.
Many Cat Friendly Practices are also AAHA Accredited Animal Hospitals and we are finding some who stopped being a CAT FRIENDLY Practice because they wanted to be able to keep declawing cats.
Did Androscoggin Animal Hospital stop being a Cat Friendly Practice in 2021 so they could keep declawing cats?