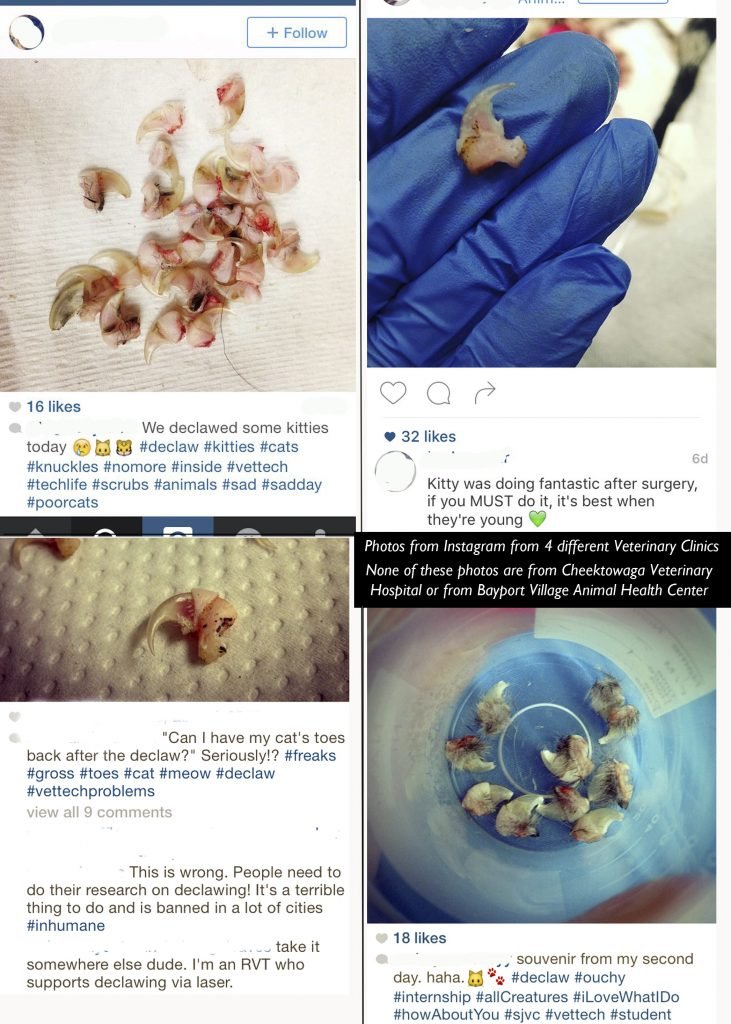 The NYSVMS sent this smug email (below) to their 5000 veterinary members yesterday about their victory. They are so proud of this accomplishment of stopping our important declawing bill AND the bill that would have banned the cruel and inhumane mutilating procedure that silences a dog's voice. As with declawing, this procedure provides no medical benefit to dogs and are done solely for the convenience of the owners.
There are always safe, commonsense, and humane alternatives for the natural scratching behavior in cats and the barking in dogs.
The NYSVMS and other veterinary associations take this route that they don't want anyone to take away their "medical procedures" because they are "licensed professional veterinarians" and they know the best "medical treatment decisions that are in the best interests of their patients."
The NYSVMS, Long Island Veterinary Medical Association, and other NY veterinary associations successfully stopped our bill. Some of the Senators had some "concerns" about our cat protection bill and obviously believed the NYSVMS's disgusting propaganda about declawing.
You have had over 65 yrs to prove yourselves! "Government" must finally step in and protect kitties from the pro-declaw vets! Thankfully millions on "social media" are trying to protect all the voiceless kitties so they aren't mutilated by your hands. Hands that were raised and gave an oath that you would RELIEVE suffering in animals, not create it!
You haven't listened to a single guideline made by veterinary authorities and you declaw as a first resort!
You are CAUSING the legislature to have to dictate your actions, you ignorant butthead.