A woman adopted Greta when she was 4 months old from PawsPrayersPromises.org rescue.The woman signed their no-declaw contract.The woman had Greta declawed at an unknown animal hospital.
Greta started biting so the woman took her to an American Animal Hospital Association (AAHA) accredited animal hospital and asked the vet to kill little Greta.
The AAHA vet acquiesced and little Greta lost her life.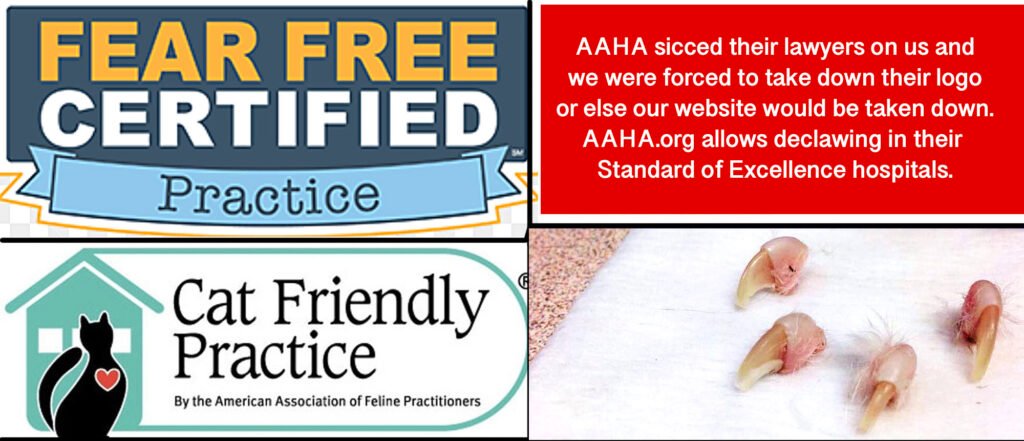 We surveyed 13 veterinary practices to see how they address declawing. They all are affiliated with AAHA, AAFP, and Fear Free.
5 practices do not declaw cats.