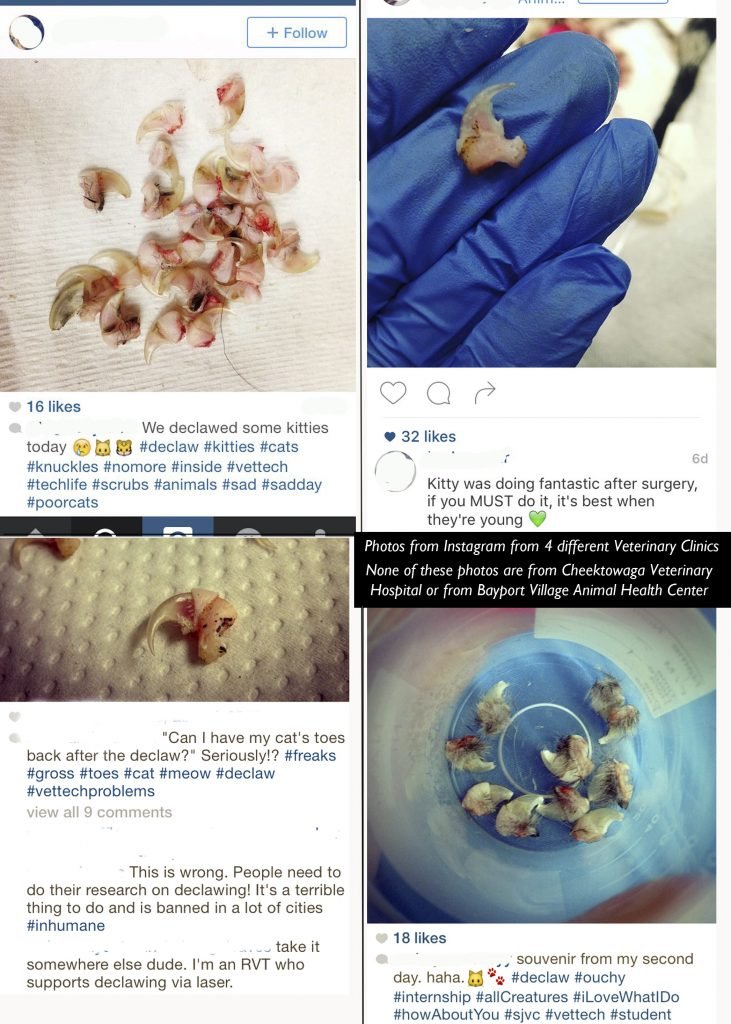 The NYSVMS sent this smug email (below) to their 5000 veterinary members yesterday about their victory. They are so proud of this accomplishment of stopping our important declawing bill AND the bill that would have banned the cruel and inhumane mutilating procedure that silences a dog's voice. As with declawing, this procedure provides no medical benefit to dogs and are done solely for the convenience of the owners.
There are always safe, commonsense, and humane alternatives for the natural scratching behavior in cats and the barking in dogs.
The NYSVMS and other veterinary associations take this route that they don't want anyone to take away their "medical procedures" because they are "licensed professional veterinarians" and they know the best "medical treatment decisions that are in the best interests of their patients."
The NYSVMS, Long Island Veterinary Medical Association, and other NY veterinary associations successfully stopped our bill. Some of the Senators had some "concerns" about our cat protection bill and obviously believed the NYSVMS's disgusting propaganda about declawing.
In a nutshell, the NYSVMS says that vets don't make much money declawing kittens and cats , they always educate their clients on alternatives and tell them it is serious amputations and that it isn't good for a cat's health and well being , if cat owners can't declaw their cats then 50% of them wouldn't get a cat and then those cats will be in shelters and euthanized , the reason the cats in shelters significantly decreased in the 8 cities in California that banned declawing had nothing to do with the ban, human doctors know what they are doing when they recommend declawing for humans with health problems, declawed cats never have pain because they give them great pain meds, declawed cats don't have litter box avoidance or biting issues from the declaws, owners who had their cats declawed say that amputating their cat's toes and claws met or exceeded their expectations, improved their relationship with their cats and their cats had a high quality of life with no pain or negative consequences, the majority of veterinarians never experience a cat losing their toes and paws or complications as a result of a declaw.