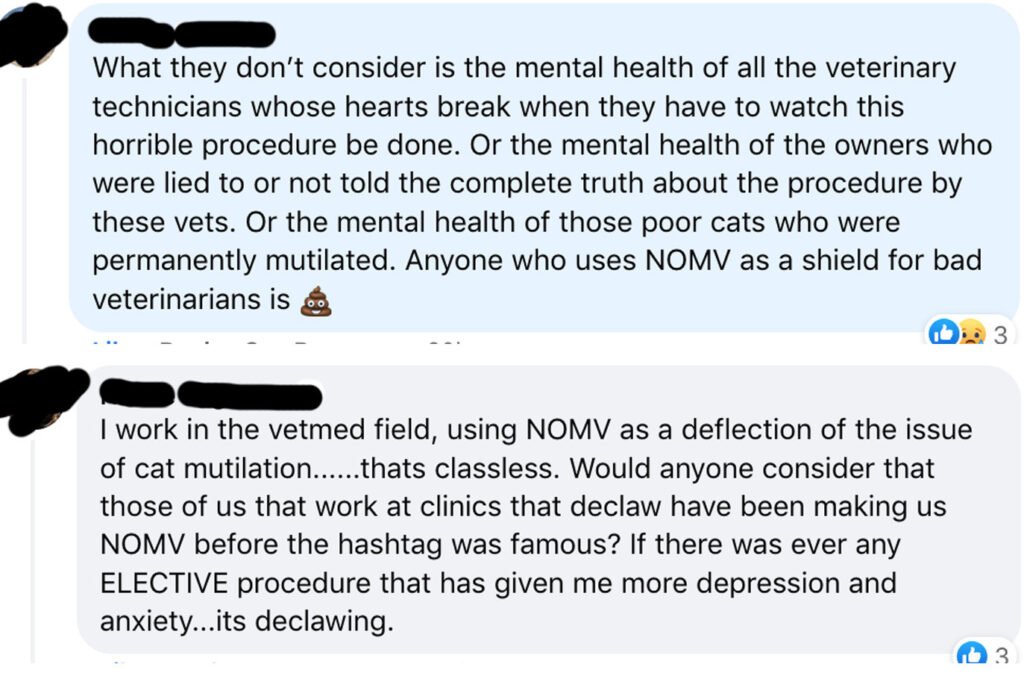 NOMV supporters are trying to destroy our important mission to protect innocent cats from this cruel, inhumane, and barbaric amputation procedure by harassing us and bullying us and by accusing us of being a bully.
We are all about educating and shining light on the injustice of declawing. That's it. We always take the high road and ask our supporters to do the same.
So the facts are that NOMV supporters who are attacking us are the cyber bullies, not us.
We have data, peer reviewed studies, and notes from veterinarians to show you that declawing is contributing to mental and moral stress in the veterinary profession. If declawing is banned, it will improve the mental health and well-being in many veterinarians and veterinary professionals.